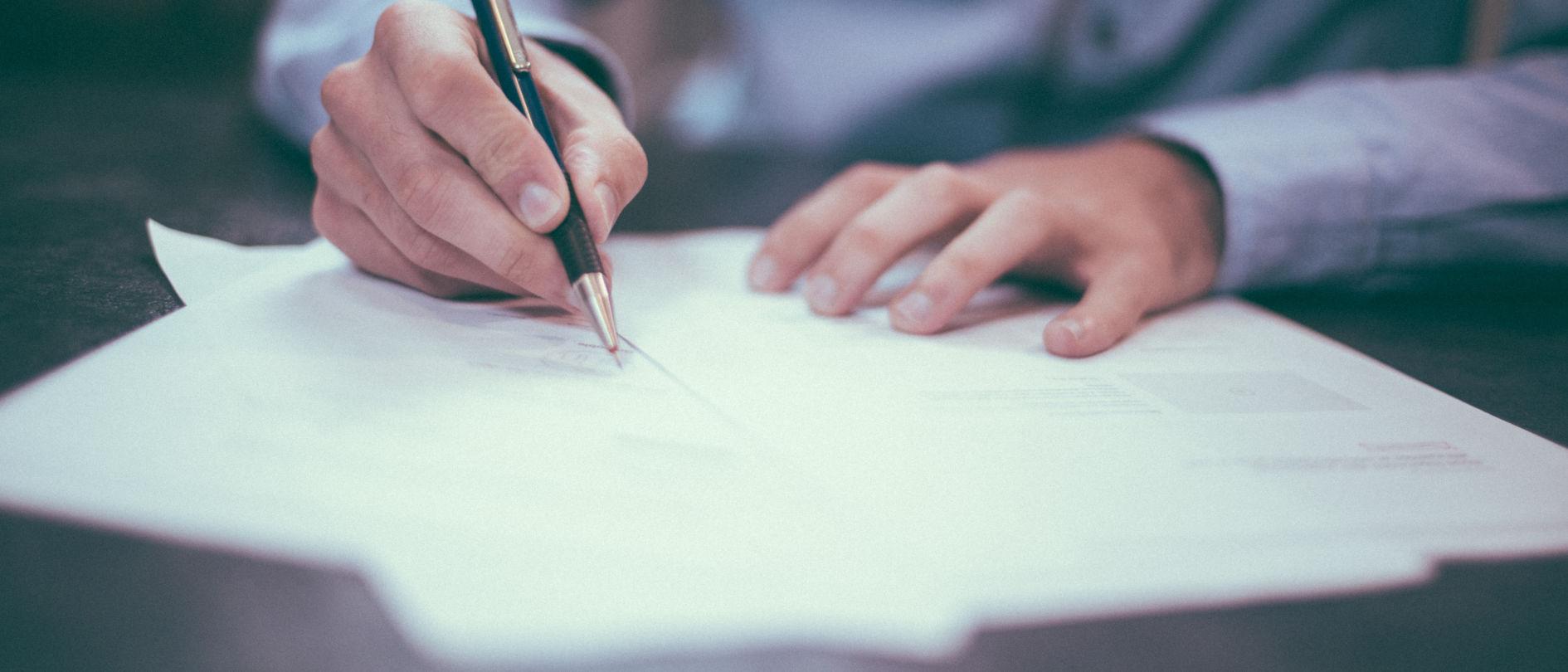 Rental Policies
At Cedar Pines Cabins LLC, we do ask that all our guests respect the policies we have designed for visitors to the Hocking Hills area. These policies have been designed to make cabin stays at Cedar Pines Cabins LLC the finest experience possible for all of our guests.
Notice
No refunds will be made in the event a person is required to vacate the premises because of disruptive conduct or failure to follow our rental guidelines and policies.
Cancellations
Reservations that are cancelled more than two weeks prior to your stay, will receive a 90% refund. Cancellations less than two weeks, but more than three days prior to the reservation will receive a 50% refund. There is no refund for cancellations less than 72 hours prior to the stay. We are more than happy to reschedule your stay dates any time prior to two weeks before your scheduled arrival. We are not able to reschedule a stay less than two weeks prior to arrival. Within this period, our regular cancellation fee applies. In the event of an early departure, we cannot give any kind of refund. There are no cancellations due to inclement weather.
Check-In and Check-Out Times
Check-in is at 4:00 PM or after. Checkout is by 11:00 AM. We cannot accommodate early check-ins or late checkouts. We will work diligently to have your cabin ready for you right at 4:00 pm, but there are rare occasions when additional cleaning may be required or when the hot tub may not be fully heated until later that night. There is no refund in these situations. You are expected to leave the cabin in the condition in which you found it. We ask that dishes be washed and trash placed in proper receptacles. Please lock and secure the cabin upon departure.
Damages
We reserve the right to charge your credit card for any damages or excessive cleaning from your stay. If you notice any problems upon checking in, please let us know immediately to avoid any damages being charged to your account.
Extended Stays
If you are staying more than three days, your hot tub will be checked on the fourth day and every other day thereafter. We will also bring you new towels on those days if you desire.
Fireplaces
All cabins have year-round, realistic-flame, electric fireplaces. At this time, we have decided that realistic-flame, electric is the safest option for our guests due to the risks of fire and the dangers of carbon monoxide poisoning.
Firewood
All cabins have a fire ring or pit for campfires. We do not supply firewood. You can purchase firewood locally. We ask that you DO NOT bring firewood from out of the area. The Emerald Ash Borer, as well as other invasive insects, become established when infested firewood is transported to new areas. Please obey common campfire safety rules and make sure you douse your campfire completely before going to bed or leaving your cabin.
Fishing
Catch and release fishing is allowed at Fawn Valley. Lake Logan is also nearby and has a public beach, fishing, and boat rentals. No fishing license is required at our cabins since they are on private property, but you will need a license at Lake Logan.
Gas Stations
In Logan, you will find Speedway at Routes 93 & 33 and at Route 664 N. There is a gas station at the Wal-Mart at Routes 33 & 664.
Grocery Stores
Super Wal-Mart is at the Intersection of Routes 33 & 664 and Kroger off Route 664N, across the river, turn left. There are general stores located throughout the hills and parks area.
Holidays
Holidays are charged at the weekend rate, and usually have minimum stay requirements (call for exact dates). Holiday weekends always have a three-day minimum stay requirement.
Housekeeping
Your cabin was professionally cleaned prior to your arrival. Hot-tubs are drained and refilled between reservations, so the may not have fully reheated at check-in, however they will continue to reheated until the desired temperature in reached within several hours.
Hunting. Firearms, Fireworks & ATVs
Hunting, firearms, paintball, air guns, and fireworks are NOT permitted on any of our properties. You may bring your ATV to the property, but you cannot ride it on the property. There are ATV trails in the Wayne National Forest near Nelsonville about a half hour drive from most cabins.
Maximum Occupancy
No additional guests allowed in cabin. Registered, paid guests only, please. Each cabin has a maximum number of guests allowed.
Minimum Age
All guests must be 21 years of age or have a parent or guardian staying in the cabin with you, in order to rent a cabin.
Minimum Stay Requirements
Weekend stays require both Friday and Saturday nights. During the week (Sunday-Thursday), single night stays are available. If requesting a Thursday-Friday or Saturday-Sunday weekend stay, both nights will be charged at the weekend rate. A three-night minimum may be required on holiday weekends.
Navigating the Area
The Hocking Hills Visitor's Guide, is available in your cabin. This guide includes maps of the area and info on all the attractions. The roads in the Hocking Hills region are very treacherous. Our driveways are gravel and there are gravel roads around the area. Main routes are paved and well-maintained roads. Take some time to explore our back roads and explore some out of the way sights.
Payment
Advance payment is required at the time of reservation. Visa, MasterCard, and Discover are accepted. Taxes are 6% lodging tax added to the rental rates.
Pests
We do have our cabins professionally exterminated, but they are not pest proof. Please remember you are in the forest, and we have invaded their habitat, so chances are you will see insects, spiders, and other common pests.
Pets
Pets are prohibited at all of our cabins.
Private Chef & Massages
You can schedule a private chef to come to your cabin and prepare a meal for you. You can also schedule a private massage in your cabin.
Restaurants
There is a wide variety of restaurants to choose from in the area from fine dining to fast food. The Visitor's Guide supplied in your cabin also has a section for dining.
Satellite TV
All of our cabins have satellite television.
Service Interruptions
From time to time, satellite TV, appliances, hot tubs, water, and electricity, etc. will break down or malfunction. While we cannot refund any monies due to these issues that may be beyond our control, we will respond as quickly as we can to make repairs and restore amenities.
Smoking
Smoking is prohibited inside of all of our cabins. Smoking is permitted outside on the decks, ashtrays or other receptacles are provided. Please do not litter the area with cigarette butts.
Supplied at the Cabins
All of our cabins are completely furnished. The kitchens are fully equipped with a stove, refrigerator, coffee maker (with filters), and a microwave. The kitchens are equipped with basic cookware, dishes, utensils, pots, and pans. Towels and linens are provided. We provide a starter supply only of paper towels, toilet tissue, and dish washing soap. There is also a propane grill at each cabin.
Suggested Items to Bring
Food (including coffee/tea/drinking water/ice)
Toiletries (we do not provide shampoo or bath soap)
DVDs
Beach Towels
Flashlights
Camera
Binoculars
Hiking Boots
Bug Spray
Games and Books
Matches
Prepaid calling card
Swimming and Skating
There is no swimming or ice skating in our ponds There is an outdoor swimming pool (seasonal) at the Hocking Hills State Park Lodge located on State Route 664S that is available for public use for a small day use fee.
Telephones/Cell Phones
Our cabins have telephones. The phone may be used for local, toll free and emergency 911 calls only. If you would like to make long distance calls, you will need a calling card or credit card. We suggest you bring a prepaid calling card with you for long distance calls. You may or may not have cell phone service in the area due to the terrain.
Wildlife
You most likely will encounter various woodland creatures such as deer, wild turkey, raccoons, squirrels and a wide variety of birds for bird watching. Please do not feed or approach wildlife. Do not leave food out at night; you may attract uninvited guests at your cabin.
Winter Weather
Our cabins are open year round. Winter is one of the most beautiful seasons in the hills, with the forest open to view the ridges and wildlife. A few of our driveways are steep, but we do our best to keep snow and ice removed so that your cabin will be accessible. Four-wheel drive is recommended. No refunds due to inclement weather.