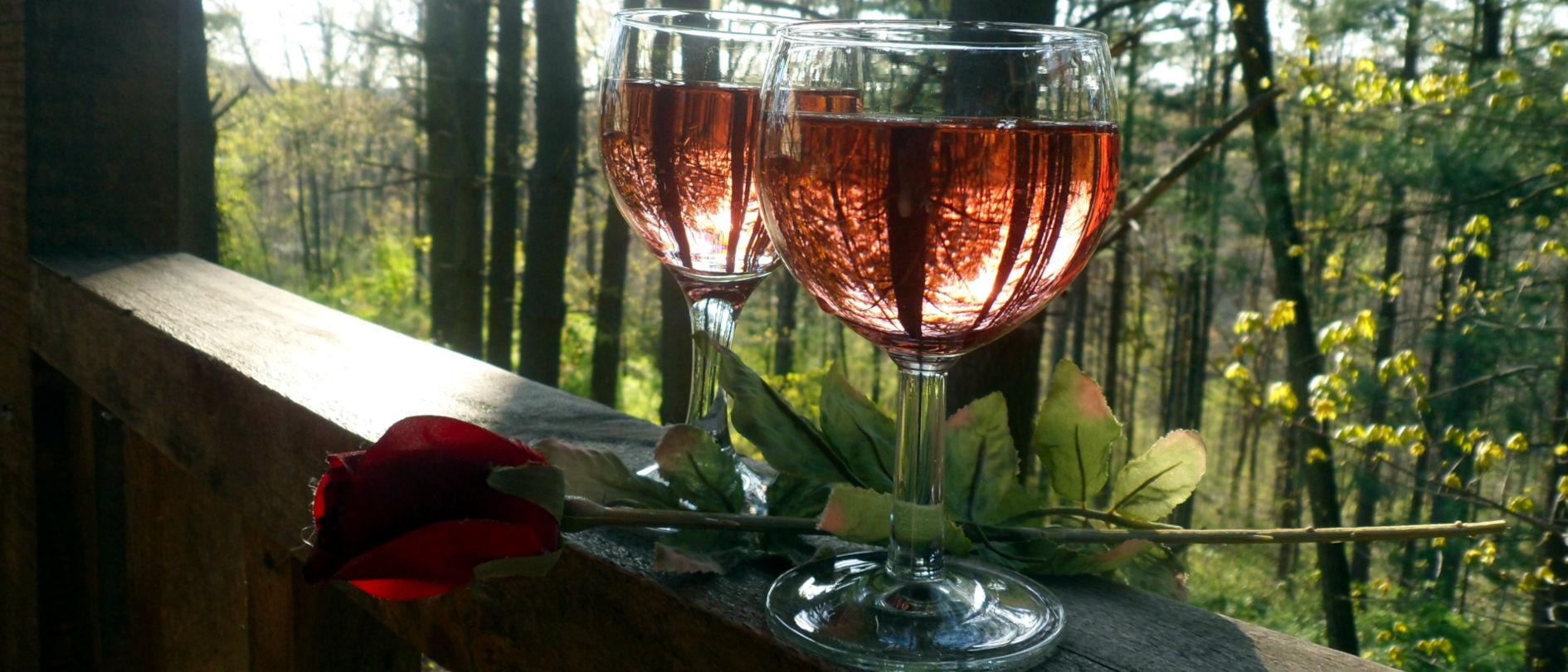 Enjoy a Beautiful Stay
At Cedar Pines Cabins, we have 3 different cabins, each situated in its own private setting for that perfect escape, for every unique taste. Whether you prefer a cabin overlooking a tranquil fishpond, a secluded hideaway cabin tucked away deep in the woods, or a rustic retreat in the midst of its own pine oasis, Cedar Pines Cabins is the place for you!
Last Minute Specials
Client Reviews
Melinda Scheller
3 months ago
Wonderful cabin in Hocking Hills! We stayed here for our recent trip to Hocking Hills and it was perfect for our family! Three big bedrooms with reasonably comfy beds, and 2 baths (the master had a whirlpool tub). There's a pool table, dart board and lots of games downstairs and a nice relaxing hot tub to soak in after hiking in beautiful Hocking Hills. We would definitely stay here again!.
Steve Wilson
3 months ago
My wife an I stayed at fawn valley cabin this week for our 36th wedding anniversary.The cabin was great the decor was great .Nice an quite tucked backin the woods.
Hot tub was just what we needed. No problems at all with anything wifi wasEasy to hook up an was fast.U can't go wrong staying with themHopefully we will have the time to come back in OctoberThanks for the wonderful service and the wonderful week.
Karra Mowry
a year ago
My husband and I and one other couple stayed at the Fawn Valley cabin for the weekend and we had a wonderful experience! The cabin was tucked away in the forest and secluded but not difficult to find at all. Everything was cozy and lovely - we especially appreciated the couch blankets and plenty of towels. Both the front and back porches (and the hot tub!) are perfect for relaxing, and we loved the pumpkins for fall.
All the little details made it a very welcoming stay.The only negative was the fireplace; although perfectly nice by itself we couldn't seem to get it to give off any heat. Perhaps it wasn't meant to, and user error may have been a factor.
Overall, we were very impressed with our cabin weekend and would definitely come again! Thanks for everything!.
Kim Craig
a year ago
We have stayed at two cabins once at Cedar Pines and several times at Sleepy Bear!Sleepy bear is great place for a small group with plenty of room.Both cabins have a nice view and private back decks where the hot tubs are. Nice front porches to sit and listen to the nature sounds around you.
Clean and comfortable beds! You will feel at home right away. We love Hocking Hills and stay at Cedar Pines every chance we get.Close to the Caves, hiking and bike trails.
So much to see and do!.
KrausFamily 4Jesus
2 years ago
Our family had an amazing time at Sleepy Bear cabin! After having been stuck at home since March (due to COVID restrictions for Ohioans), it provided the perfect time of peace and relaxation. The cabin was big, beautiful, and clean! The hot tub was perfect, and being able to do laundry was a huge bonus. Also, while it's rare to find a cabin in Hocking Hills with a king bed, we were delighted this one has 3! Even though Old Man's Cave is closed, we enjoyed Cantwell Cliffs, Rock House, Lake Logan, & Lake Hope.
Thank you to the staff at Cedar Pines Cabins for the quality stay!.